What can be interesting for children in the mountains in both winter and summer? Ok, in winter it is sledge and ski, but what else? Do you want to dive to the bottom of the world ocean, exactly ancient world ocean? Then you should definitely come here, on the height of 1700 meters in Austrian Tyrol! I think that Triassic park of dinosaurs in Tyrol will be interesting not only for children, but for adults too.
Park is situated only in half an hour drive from Bad Reichenhall. In spite of that fact that it is Tyrol (Austria) you don't need a vignette, as you will drive local roads. Parking: Triassic Park, Alpegg 10, 6384 Waidring, Austri.
The entrance to the park is free, but to get there you need a lift, the cost of which is 21 euros for adult, 18,50 for pensioners and teenagers and 11,00 for children. Visiting from 30 May to 4 October from 9 in the morning until 16,45, and in winter it works from 14 December to 13 April from 8.30 until 17 o'clock. In summer there are walks from different complexity, there's a good observation deck, and you can have lunch in one of the restaurants on the top of the mountain.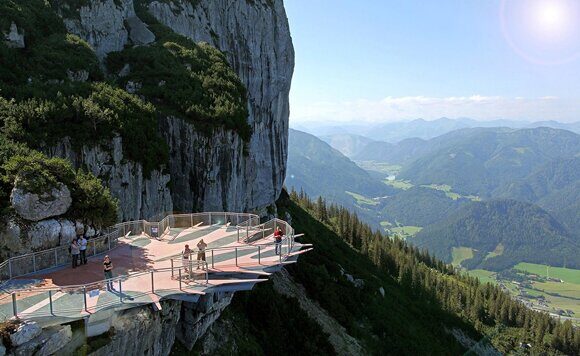 Attractions nearby: